Talk Us Up!
You can help spread the word about our work in the community to family members, friends, co-workers and local businesses. Provide:
Our Website www.mydogeatsfirst.org
Our Email: info@mydogeatsfirst.org
Our Facebook Community: www.facebook.com/MyDogEatsFirst
....to all your friends, family and co-workers on Facebook, Twitter, through email, phone calls and by word of mouth.
Volunteer!
We need people that are willing to offer time:
1. Picking up donations
2. Separating large bags of food into individual portable 1 gallon zip lock containers
3. Delivering to pre-determined meeting spots where we serve the homeless and their pets
4. Handing out food to our homeless/indigent friends at Waggle Wednesday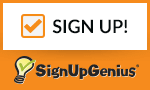 Shop for Our Cause!
There are 2 ways to shop for our cause - Kroger Community Rewards and Amazon Smile.
Just Walk!
Did you know that you can help raise funds for My Dog Eats First, JUST by walking!
Donate!
We need monetary donations, food/supply donations and veterinary assistance help!